Mystery Mess is a detective game based on process of elimination. As you achieve your goals, you will collect evidence that builds your case. If you solve the crime you will win the grand prize.
1. Download the Gameplay Sheet
Save the Gameplay Sheet on your computer. You will use it to track the evidence over the course of the game.
2. Hit each goal by the deadline
| Goal | Deadline | Reward |
| --- | --- | --- |
| Goal number one | 1/15/2020 at 5pm | $20 |
| Goal number two | 1/31/2020 at 5pm | $20 |
| Goal number three | 2/15/2020 at 5pm | $20 |
| Goal number four | 2/28/2020 at 5pm | $20 |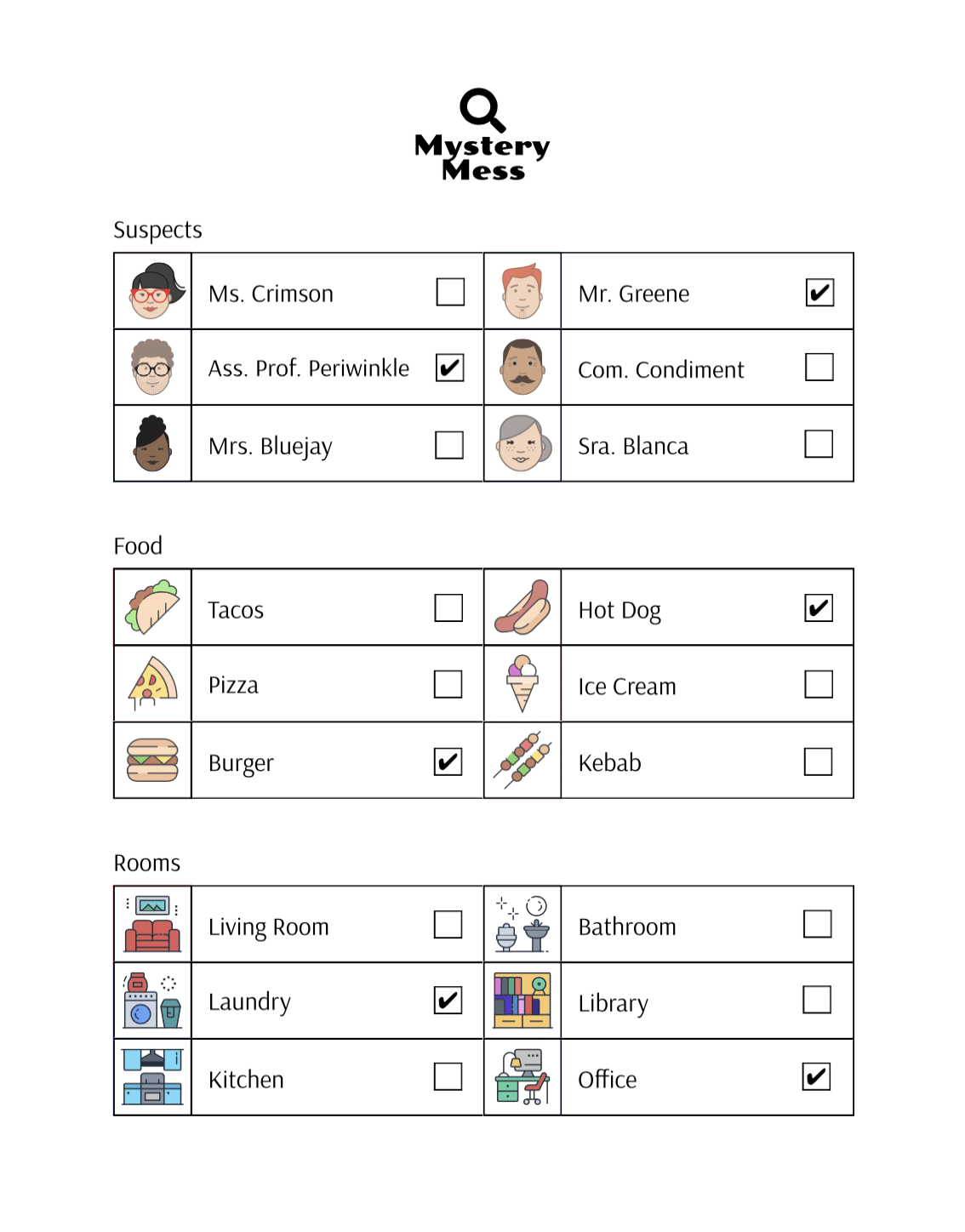 Each time you hit a goal, you will discover new evidence about the case. When you recieve an email with new evidence, click on the button to discover your clues. Check off each piece of evidence on your Gameplay Sheet. These suspects, foods, and rooms were not involved in the crime.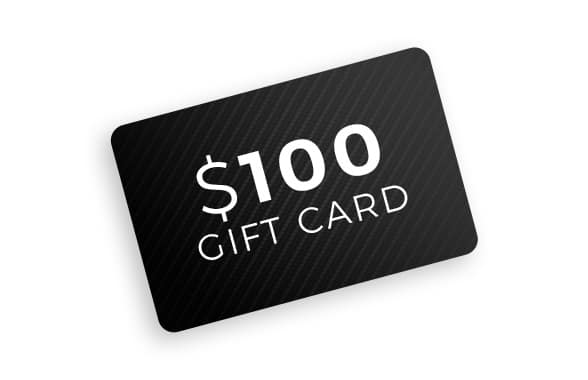 At the conclusion of the game, you will be given the opportunity to solve the crime. When you receive the email, click the button to complete the form. If your accusation is correct, you will win a grand prize of $100!
Ms. Crimson
Ms Crimson, heir to the Crimson Toilet Paper Company fortune, has lived a life of luxury, prestige, and privilege. She attended three of the top universities in the nation for her degree in Toiletry Engineering, and is a close friend to 50% of the Olsen twins. Crimson is often seen checking her phone, so people know that she's needed elsewhere at every time of the day.
Assistant Professor Periwinkle
Assistant Professor Periwinkle spends his days assisting the Archaeology department at the local community college. While regarded by his superiors as "one of the finest minds the field of archaeology has ever seen", Periwinkle does not want to bother anyone with asking for a promotion or special assignment- he's perfectly fine with the position he has.
Mrs. Bluejay
Mrs. Bluejay is a hugely popular internet sensation, mainly known for her podcast "How to Not Be Bad at Life". Bluejay has an unabashed belief in herself, and while she live a quite public life on social media, she is a private person when not recording the next episode.
Mr. Greene
Mr. Greene was moderately successful at basketball in high school, and, according to him, he could have made it into the NBA if he didn't have to study for the SAT. Now, a recent college dropout, Mr. Greene drifts between social circles, while still finding time to perfect his somewhat awkward jumpshot.
Commander Condiment
Commander Condiment is one of the most decorated members of the nation's military, but to him, his main source of pride is his extremely bountiful salsa garden. He has a 13 pound Pomeranian simply named "Sir", and spends his retirement as a part-time lacrosse coach.
Sra. Blanca
Sra. Blanca says she served as special advisor to a US president, but when you ask her which one, she changes the subject. Private, studious, yet self-assured, Sra. Blanca is a calming presence among her peers, yet when provoked, she is capable of winning any argument through rigorous diplomacy and oral confidence.