Need a quick game to motivate your sales team? Whether you're challenging team members to hit daily, weekly, or quarterly goals, a round of sales bingo can be a gateway to healthy competition and fabulous cash prizes.
This guide will give you everything you need to play bingo with your sales reps — including a printable bingo card template at the bottom of the page. Let's jump right in!
Key Benefits
Great for all team types
Easy to implement and scale
Can be played over any time period
Flexible and customizable
Everyone already knows how to play
Sales bingo is easy to play between calls, meetings, and other daily duties. Direct sales teams can keep bingo boards on their mobile devices or in a pocket, purse, or vehicle. Telesales teams and customer service agents can play at their desks.
When to choose sales bingo
Sales bingo can be your game of choice in a variety of situations. Here are a few challenges and scenarios where sales bingo might be the right choice:
The team needs a midweek change of pace
Multiple goals or KPIs are being measured
You need an icebreaker for new hires
The team is focused too narrowly on a set of goals
Best practices need to be reinforced
And the list goes on.
The versatility and customization of the bingo game make it a great sales game for any number of scenarios. It can take a few minutes to set up but — since everyone already knows how to play — it's easy to implement with minimal instruction.
Is sales bingo right for your team?
This game is a great fit for teams who have a flexible way to reach their goals and communicate with one another.
For teams that must follow a strict or rigid process or agents that work in relative isolation (where it would be difficult to monitor their results) sales bingo may not be the best fit. Instead, take a look at Mystery Mess or sales poker, two other games in our sales games directory.
Gameplay Setup & Scenarios
Creating the bingo template
While you can find and download an excellent bingo card template at the bottom of this document, you can also create your own.
Traditionally, bingo boards are 5x5 squares (reflecting the word BINGO on the top. You could make your card larger or smaller by expanding or shrinking the grid.
While aligning the card to a word isn't necessary, you could use a word like GOAL or SALE to justify a 4x4 card or a longer word like SELLING if you wanted to create a 7x7 grid.
If you're playing a short-term game but you still want to set challenging goals, a shorter board might make more sense. Going in the opposite direction, you could create a game with easier or simpler goals but use a larger board to draw out the contest.
It's up to you to determine which approach will work best for your team, but remember that you'll need more goals and objectives to fill a larger board.
Coming up with ideas to fill your bingo squares can be the most difficult part of implementing this party game with your team.
While it's easy to achieve great objectives that align with company sales goals and metrics, this approach comes with several downsides.
Consider this
If every square on your bingo board is modeled after a sales goal, your top performers (the sales reps who regularly overperform) are likely to win the game.
When you have a hyper-competitive team and you're just looking to break up the monotony on a Friday afternoon, that's great!
But what if you're trying to motivate your mid-level or low-level performers after a rough week? Suddenly, a goal-oriented bingo board may not be as appealing because this group sees no avenue to success.
When creating ideas, consider your objective for this game and how this aligns with your team dynamics. Be sure to include opportunities that allow every team member to participate.
You'll also want to use objectives that can be tracked to prevent cheating. Be sure to have either a trackable metric or a validation method in place to stop spoilsports in their tracks.
Here's a brief list of square ideas that you can use to fill your bingo board:
| Category | Example |
| --- | --- |
| Sales | Reach your weekly revenue goal. |
| Challenge | Make 20 calls in a single day. |
| Stretch Goal | Make 26 calls in a single day. |
| Metric | Keep your average purchase value above $X. |
| Lucky | Speak with a company CEO on an inbound call. |
| Silly | Find a way to say, "Don't forget your umbrella!" on a call. (Someone must hear you say it!) |
Depending on your overall objectives and the duration of the game, some ideas may be more viable than others.
Having a game that runs an entire quarter can include goals that span weeks at a time. A shorter time frame means fewer opportunities to hit those long term targets.
Check out the sample Sales Bingo Card below. You'll note the squares are a mix of normal daily activities, actions that will improve the work experience, and funny things that should make the team laugh. This manager included a couple jokes about the cold office. The more specific the fun items can be to your team, the better. Inside jokes are a powerful tool for building trust and boosting morale.
Depending on the length of your game, prizes may vary.
Whether you choose to run a sales contest with a quarterly prize or give away something simple like a gift card on a Friday afternoon, your prize is a huge motivator for your team.
Unfortunately, prizes get harder to manage at scale. If you're playing sales bingo with a small team for one afternoon, a small gift card makes perfect sense.
But when you're playing with an entire sales division involving large teams across multiple locations, you may need to give away a wide assortment of prizes.
With sales bingo, that could mean managing one grand prize and a series of smaller prizes based on when a salesperson completes their bingo card.
As you create larger team scenarios, sales bingo is still a great game because you can scale up the value of the prize to match the occasions — but you might need a platform like IncentivePilot to streamline the process.
The fun doesn't stop with a traditional round of sales bingo. If you want to change things up, you can easily do so by changing up the contents of your bingo card or by adding different win conditions.
Here are two of our favorite variations.
Raffle
In this variation, completing a bingo card gives someone a raffle ticket that gives them a chance to win prizes at the end of the contest.
Completing the bingo card doesn't give them a prize, just an opportunity to win one. This motivates the player to complete as many cards as they can to receive additional chances to win a prize.
There are a ton of great opportunities in the raffle model for long-term contests, including the ability for game administrators to create multiple or randomized bingo cards for players.
This approach also gives average players a chance to win (albeit with fewer chances than top performers) because the draw at the end is random.
Scavenger Hunt
A great variation for teams that spend a ton of time outside of the office, this variation includes objects for players to locate. This could be anything from finding a fast-food sign to spotting a specific type of car in a parking lot.
For validation, simply have players use their smartphone to capture a photo for later reference.
Now that you've got everything you need to implement the game, let's talk about how to play it. You'll need to introduce these steps to your team and make sure they understand everything before gameplay begins.
Sales bingo is an easy game to implement because most players understand the rules, but it's always best to double-check before the prizes are up for grabs.
The first thing you'll need to do is introduce the game and all appropriate assets. Hand out printed bingo boards or send virtual bingo cards to everyone's email inboxes.
Make sure every player has what they need in order to get started.
This includes discussing the start and end times, any guidelines around cheating, misrepresentation, smack talk, and anything else.
As a rule, good-natured ribbing and competition is fine, but you'll want to draw clear lines around acceptable behavior if you think the competition might turn sour.
Before the game begins, be sure that you have a plan in place for resolving conflicts.
If someone claims to have completed their bingo sheet but can't verify their information, have a strategy for tackling this issue.
While sales contests are supposed to be good-natured, it's easy for a mean-spirited player to ruin the fun. At the same time, you won't want to disenfranchise players who are operating in good faith.
During the "setting the rules" phase, be sure to set the appropriate boundaries so that you can refer back to them. If you've set a clear, evidence-based approach for your game, you'll lower the chances that someone will try to cheat the system with a questionable accomplishment.
For players, winning the prize will be the objective of the game, but that isn't the case for sales leaders.
Take the opportunity to celebrate wins where you see them. If a traditional underperformer meets their sales goal or a new team member figures out how to gather referrals on her sales calls for the duration of the contest, celebrate those wins.
While a sales game like sales bingo can provide short-term motivation for the team, it can deliver long-term results by raising self-esteem and reinforcing best practices within your sales group.
Be sure to capitalize on those wins.
Creating coaching & feedback opportunities
As a sales leader, you also have the opportunity to focus on new team objectives and help everyone succeed.
By reviewing bingo boards, you can get a better understanding of how your team operates, what goals they're pursuing, and what they find important. Then, you can help them work toward those goals by providing feedback and advice that helps them succeed.
To build trust with your team, it's important to position yourself as a resource available to all team members. Use the contest as a talking point and discover new ways to make your sales team successful.
Download Your Sales Bingo Card and Start Playing
Ready to get started?
Download a copy of IncentivePilot's sales bingo card and FAQ. Inside, you'll find a printable bingo card and a quick set of instructions to help you get set up and running in no time.
This is great for small- to medium-sized sales teams who want to play a fun round of sales bingo.
If you're trying to administer games at scale, sales bingo is one of the easiest games to play — but it's still a challenge.
In that case, consider getting in touch with our team and learning how IncentivePilot can help you run sales games and other incentive programs across your entire enterprise organization.
Add a header to begin generating the table of contents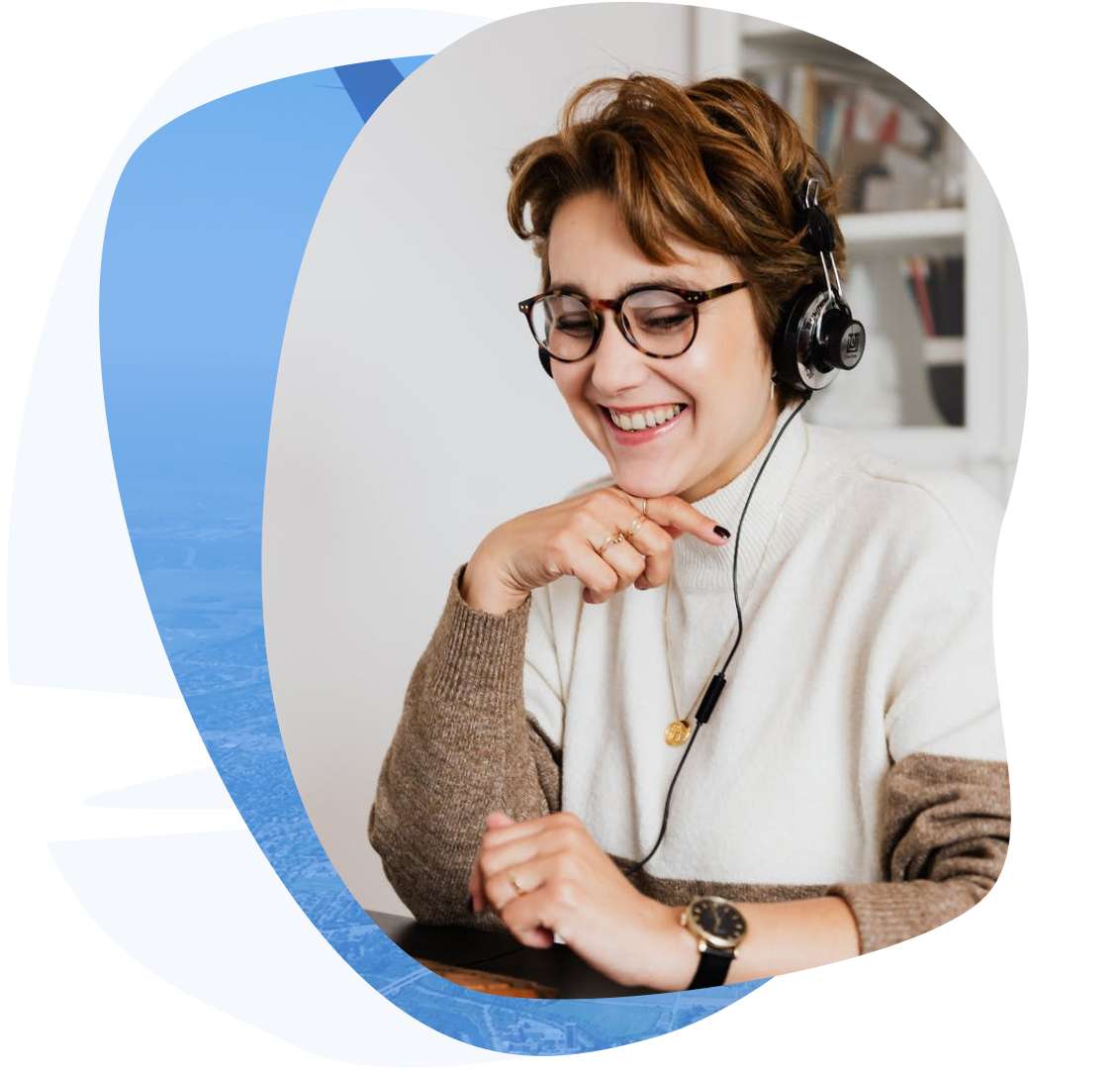 Request a demo today and learn how enterprise sales teams are getting a 19x return on investment on games.